---
Bear Witness subscribes to higher industry standards, practices, and ethics. We endorse these & other allied professional P.I. organizations: the National Association of Investigative Specialists & the World Association of Detectives. As West Coast natives & California locals, we are also proud supporters of the Surfrider Foundation, an environmental non-profit organization dedicated to protecting and preserving our oceans, waves, and beaches.
San Francisco Bay Area
|
Silicon Valley
|
Los Angeles
|
Orange County
|
Inland Empire
|
San Diego
|
Southern California
| Beyond
Bear Witness Private Investigation Firm * Private Investigators * STATE OF CALIFORNIA * Private Detectives * Bear Witness Private Detective Agency
Bear Witness is a US Military veteran-owned California State licensed private investigation firm - PI LIC# 18755 |
Sitemap
---





The Art of Surveillance



The word surveillance is of French origin and means "watching over".

During surveillance assignments, we discreetly observe and document a person's behaviors, actions, or activities. We capture evidence using high-quality video or photographic equipment. This hard evidence is later supplied directly to our clients. Some clients want the evidence for their own peace of mind, while others need it for court or litigation purposes. In any event, all surveillance investigations are conducted legally by experienced licensed private investigators and in strict accordance with all local state and federal laws.

"When it comes to gathering valuable information & evidence about a person's current activity, nothing else to date can match the effectiveness of an experienced surveillance team." James Gonzalez, President

Special-eyes.
When you love what you do, it's easy to dedicate yourself to it. We feel that way about surveillance. Of all the cases we accept, nearly 95% of them are surveillance-related. It's safe to say that we specialize.

"By knowing and harnessing our natural strengths, we're able to deliver a superior product and service to our clients in their hour of need." James Gonzalez, President

Knowledge is power.
Clients come to us in search of information that will allow them to make informed decisions and choices...for themselves, for their families, for their businesses, or for the clients they represent. For many, just knowing the plain truth is nothing short of empowering. The knowledge and insight gained from our surveillance investigations often makes a profound difference.

Many uses for surveillance.
Personal: Cheating, infidelity, divorce, child custody, family law, stalker, runaways
Business: Theft, claims, fraud, due diligence, threats, intelligence, & information
Law Firm: Litigation support, information gathering, evidence, & lawsuit defense
.
We deliver undeniable proof.
Bear Witness provides professional surveillance services that are widely used and often referred by law firms, corporations, and private clients alike. When it's time for you to know the truth and get the proof, we are ready to help you.



Speak with a professional surveillance investigator right now.
1-877-PROOF-24/7 * 1-877-776-6324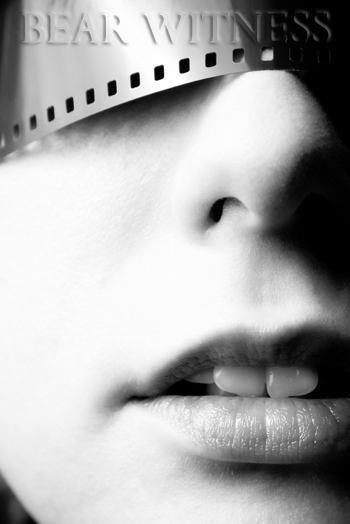 Copyright © Bear Witness 1996. All Rights Reserved.