---
Bear Witness subscribes to higher industry standards, practices, and ethics. We endorse these & other allied professional P.I. organizations: the National Association of Investigative Specialists & the World Association of Detectives. As West Coast natives & California locals, we are also proud supporters of the Surfrider Foundation, an environmental non-profit organization dedicated to protecting and preserving our oceans, waves, and beaches.
San Francisco Bay Area
|
Silicon Valley
|
Los Angeles
|
Orange County
|
Inland Empire
|
San Diego
|
Southern California
| Beyond
Bear Witness Private Investigation Firm * Private Investigators * STATE OF CALIFORNIA * Private Detectives * Bear Witness Private Detective Agency
Bear Witness is a US Military veteran-owned California State licensed private investigation firm - PI LIC# 18755 |
Sitemap
---




Our Privacy Policy
Privacy comes standard
with every case we touch.


At Bear Witness, we will never discuss, divulge, or share any actual case-related videos, photographs, client information, investigative strategies, methods of operation, notes, details, reports, trade secrets, equipment usage, or confidential sources with any outside third parties, or media outlets of any kind.

We will never share your private case videos, photographs, or details with the general public. This includes television, newspapers, magazines, tabloids, etc. We will never post or broadcast them on any blogs or popular social media platforms like YouTube, Facebook, Twitter, LinkedIn, SnapChat, Instagram, Pinterest, Reddit, or on any other websites...including our own. At Bear Witness, private case videos, photos, details, and files will never be shared with the general public as a way to "Self-Promote" our business.

Upon completion of your investigation or assignment, the evidence file (and relevant content) will be turned over directly to you or your law firm. All other information will be destroyed for information security purposes.

The work we do for you is strictly private and confidential. And that is exactly how it will remain. We hope you will come to appreciate the high levels of integrity and loyalty that we provide to each and every one of our valued clients.


Our No-Press Policy

Extra! Extra! Read all about it.

If you are a member of a press or media outlet and seek interviews or opinions regarding our private case files, we will not oblige.

Our general response to press inquiries is "No Comment" or "No Thanks". However, if you persist in wanting a real juicy story (one that is filled with imagination, amazement, and wonder), do not act too surprised if you end up with a real Fairy Tale on your hands.

In all seriousness, we would love for the media to respect our position and hopefully put themselves in the shoes of our clients before they even pick up the phone to ask us silly, crazy, probing questions about private or personal matters that we've sworn to protect. We're certainly not trying to be rude to you. We know you're just trying to do your job. But it is, what it is….private. And that's exactly how it will stay.

There are plenty of private investigation companies out there who salivate at the chance to talk about their cases to the press & to the public. However, we just aren't one of them.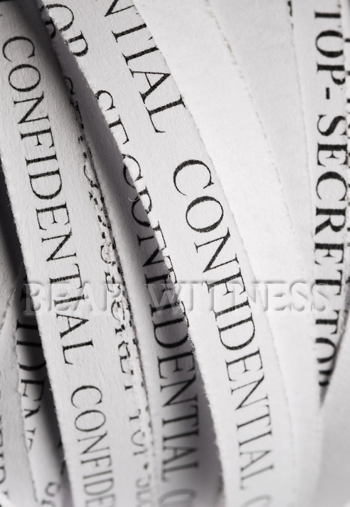 Copyright © Bear Witness 1996. All Rights Reserved.