---
Bear Witness subscribes to higher industry standards, practices, and ethics. We endorse these & other allied professional P.I. organizations: the National Association of Investigative Specialists & the World Association of Detectives. As West Coast natives & California locals, we are also proud supporters of the Surfrider Foundation, an environmental non-profit organization dedicated to protecting and preserving our oceans, waves, and beaches.
San Francisco Bay Area
|
Silicon Valley
|
Los Angeles
|
Orange County
|
Inland Empire
|
San Diego
|
Southern California
| Beyond
Bear Witness Private Investigation Firm * Private Investigators * STATE OF CALIFORNIA * Private Detectives * Bear Witness Private Detective Agency
Bear Witness is a US Military veteran-owned California State licensed private investigation firm - PI LIC# 18755 |
Sitemap
---





Are You Looking to Find Someone?
Track down & find important people.

Are you searching for someone? Our private detectives can help you track them down. Unlike the watered-down search services offered by different companies on the Internet, we have access to powerful information databases that are only accessible to licensed private investigators and law enforcement personnel.


We use fresh data, unique sources,
& experience to track them down.

Besides better public database information, we utilize a vast network of unique sources to provide our clients with fresher, more accurate information. These sources play a big part in helping us locate & find people faster.

In today's fast-paced society, it's not too hard for someone to get lost in the mix. Some are more challenging to find than others. Realistically, it takes more than a simple click of a mouse to accurately track and locate an individual. Often times, it is still necessary to do some old-fashioned detective work like visit a newly obtained or last known home address, talk with neighbors, landlords, relatives, employers, mail carriers, or anyone else who can help us develop new leads to locate the subjects current whereabouts. Our investigators often find people who have seemingly fallen off the map using these tried and true methods.


Better information, better results.

Before you contact us, put together any known information about the person you seek. We will often request the full name, date of birth, social security number, and last known address of the person. You may not have all the information available and, in some cases, it's not all needed. However, please recognize that searching for someone with a popular or common name such as John Smith in Los Angeles, CA (for example) may easily yield more than 500 results. We request more information, other than simply a name, to cost-effectively find, locate, and lead you to the correct person you seek.


Contact our "Lost & Found" department now.

We can help you find: *
- Witness
- Defendant
- Plaintiff
- Claimant
- Client
- Relative
- Friend
- Business Associate

* Some restrictions may apply


1-877-PROOF-24/7 * 1-877-776-6324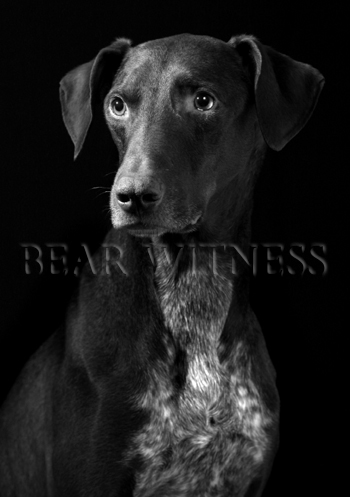 Copyright © Bear Witness 1996. All Rights Reserved.