---
Bear Witness subscribes to higher industry standards, practices, and ethics. We endorse these & other allied professional P.I. organizations: the National Association of Investigative Specialists & the World Association of Detectives. As West Coast natives & California locals, we are also proud supporters of the Surfrider Foundation, an environmental non-profit organization dedicated to protecting and preserving our oceans, waves, and beaches.
San Francisco Bay Area
|
Silicon Valley
|
Los Angeles
|
Orange County
|
Inland Empire
|
San Diego
|
Southern California
| Beyond
Bear Witness Private Investigation Firm * Private Investigators * STATE OF CALIFORNIA * Private Detectives * Bear Witness Private Detective Agency
Bear Witness is a US Military veteran-owned California State licensed private investigation firm - PI LIC# 18755 |
Sitemap
---




We can help your law firm

prove your case.

In today's high-stakes legal environment, top private investigators are an unmistakable necessity and play a strategic and important role in obtaining valuable evidence for attorneys and the clients they represent.


Gather valuable evidence.

In legal disputes, it's often not what you know, but what you can actually prove. Why leave important evidence behind, never to be seen by judge or jury? Fate, chance, and risk are all factors a good private investigation team can help you mitigate.

In family, civil, and criminal court cases, finger pointing and hearsay quite often rule the day. In such cases, judges may at times be forced to make their decisions based on incomplete facts or even on blatant lies presented as truth by the opposing parties. Our licensed private investigators can help you present a stronger case or prevent a serious injustice to your client.


Get the competitive edge.

Bear Witness private investigators help law firms gather information, verify facts, identify exaggerated claims, defend against fraudulent lawsuits, protect best interests, and simply help to secure better outcomes by revealing the truth.


Leverage the power of information.

Smart lawyers know that good, hard evidence can easily make or break a case. We can help provide the leverage that is sometimes needed in legal disputes. Bear Witness is skilled at gathering solid and valuable courtroom-quality evidence, presenting it in a clear and concise manner, and can back it all up with expert witness testimony, if needed.


Popular services available to your law firm:

* Surveillance (with Time/Date Stamped Video Evidence)
* Find People & Locate Important Witness
* Witness Statements & Client Interviews
* Service of Process, Subpoenas, etc. (Evasive & Difficult Only)
* Background Checks & Records Research
* Social Media Investigations
* Find Hidden Assets
* Gather Physical Evidence & Intelligence
* Other Specialized Supporting Services

Our private detectives can work in concert with your law firm & under your direct guidance. This helps ensure that your clients will remain well-represented & their best-interests well-protected. Put our professional, State licensed private investigators on the job & on your side, and let us help you.....prove your case.


A licensed investigator is ready to help you.
1-877-PROOF-24/7 * 1-877-776-6324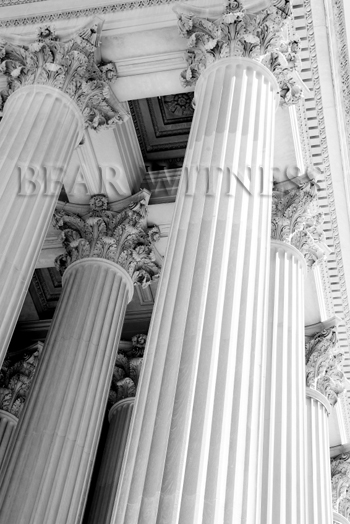 Copyright © Bear Witness 1996. All Rights Reserved.