---
Bear Witness subscribes to higher industry standards, practices, and ethics. We endorse these & other allied professional P.I. organizations: the National Association of Investigative Specialists & the World Association of Detectives. As West Coast natives & California locals, we are also proud supporters of the Surfrider Foundation, an environmental non-profit organization dedicated to protecting and preserving our oceans, waves, and beaches.
San Francisco Bay Area
|
Silicon Valley
|
Los Angeles
|
Orange County
|
Inland Empire
|
San Diego
|
Southern California
| Beyond
Bear Witness Private Investigation Firm * Private Investigators * STATE OF CALIFORNIA * Private Detectives * Bear Witness Private Detective Agency
A Professional California State Licensed Private Investigation & Surveillance Company LIC# 18755 |
Sitemap
---




We help solve problems, big & small.
Let's talk.

Ask a question, get advice, start your investigation, or just say hello.


1-877-PROOF-24/7 * 1-877-776-6324

COVERAGE AVAILABLE THROUGHOUT CALIFORNIA * NATIONWIDE * BEYOND
San Francisco | Silicon Valley | Los Angeles | Orange County | San Diego





Prefer email? Use the form below to send us a brief message.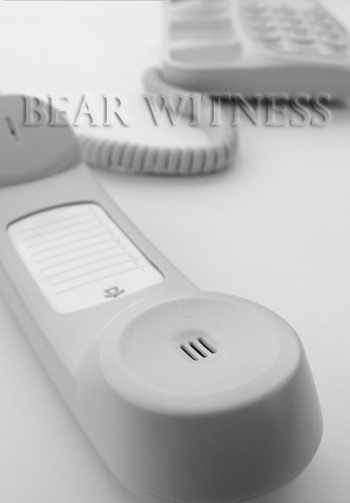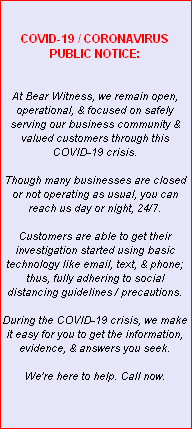 CONFIDENTIAL | EXPERIENCED | PROVEN | RESULTS | SINCE 1996
We look forward to assisting you with all your private investigation & surveillance needs.


Call Now 1-877-PROOF-24/7 * 1-877-776-6324

Copyright © Bear Witness 1996. All Rights Reserved.