---
Bear Witness subscribes to higher industry standards, practices, and ethics. We endorse these & other allied professional P.I. organizations: the National Association of Investigative Specialists & the World Association of Detectives. As West Coast natives & California locals, we are also proud supporters of the Surfrider Foundation, an environmental non-profit organization dedicated to protecting and preserving our oceans, waves, and beaches.
San Francisco Bay Area
|
Silicon Valley
|
Los Angeles
|
Orange County
|
Inland Empire
|
San Diego
|
Southern California
| Beyond
Bear Witness Private Investigation Firm * Private Investigators * STATE OF CALIFORNIA * Private Detectives * Bear Witness Private Detective Agency
Bear Witness is a US Military veteran-owned California State licensed private investigation firm - PI LIC# 18755 |
Sitemap
---




Infidelity & Cheating Investigations
"I just need to know."
Most acts of infidelity involve physical, as well as, emotional betrayal. Do you suspect your loved-one or spouse is cheating on you? Are you sick and tired of being lied to? Do they deny it, but your gut feeling tells you otherwise? Are you ready to know the truth? To find out the truth, people from all walks of life are left with little choice but to hire a professional private investigator to assist them. If you feel that you may be a victim of infidelity, statistics say that you are most likely correct. However, it is best to prove it before you take any further action.
We understand.
Those unanswered questions; they fill your mind and consume your thoughts. Until those questions are properly addressed and answered, many people remain stuck in a state of uncertainty and confusion. It can be a most depressing time. People often find it difficult to perform their basic daily functions in life. We know. And we also know just how to get you the answers that you need so you can be yourself again.
The next step is tough.
Admitting that you need help is not easy especially when it involves personal and private issues like infidelity. But if you are reading this topic, you're probably in need of some real answers. We can help you get the truth you seek. Trust us to deliver it to you. Take a step in the right direction and call us right now. We will safeguard your best interests at all times and keep the investigation completely confidential.
The truth awaits you.
When you call Bear Witness, you will be speaking directly with a licensed private detective who will listen to your concerns and also ask questions to get a good understanding of the situation. Everything is private and completely confidential.
Our private investigators are regularly contacted to investigate and perform
surveillance
on a cheating husband or wife, as well as, a cheating boyfriend or girlfriend. We capture their activity on video or photographs, and deliver the evidence directly into your hands. Bear Witness private investigators are top notch. Our skills are second to none. You're in excellent and qualified hands.
Available day or night, our experienced private investigators work infidelity & cheating spouse cases throughout the State of California. We offer consultations that are completely private & free of charge. And deliver insight that is priceless. We're ready to help you today.
Call now for fully confidential consultation.
1-877-PROOF-24/7 * 1-877-776-6324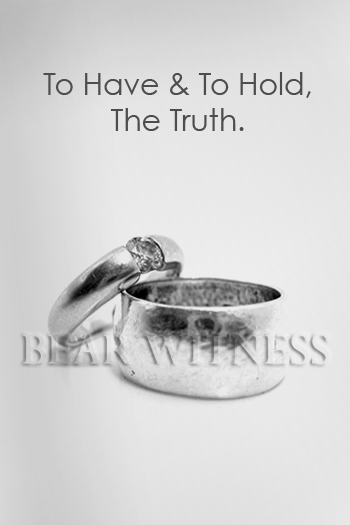 Related search terms: surveillance, cheating spouse surveillance, marital affair, marital surveillance, affair, secret, spousal, domestic, cheating spouse private investigator, cheating husband, cheating wife, private detective, cheating boyfriend, cheating girlfriend, cheater, cheating, unfaithful, faithful, adultery, lover, cheating on me, having an affair, love affair, marriage problem, private surveillance, watch, see, truth, trust, evidence, pictures, photos, video, proof, infidelity, think they are cheating, need to know, private eye, find out, private investigator for cheating investigation, cheating spouse private investigator orange county, cheating spouse private investigator los angeles, cheating spouse private investigator riverside, cheating spouse private investigator san bernardino, cheating spouse private investigator san diego, cheating spouse private investigator southern ca, infidelity san francisco, bay area, south bay, infidelity san jose, san marin county, san mateo, silicon valley, sonoma, napa, oakland, sf bay area, sf, northern ca, santa clara, private, confidential, investigation, private eyes, detective agency, california.





Copyright © Bear Witness 1996. All Rights Reserved.