---
Bear Witness subscribes to higher industry standards, practices, and ethics. We endorse these & other allied professional P.I. organizations: the National Association of Investigative Specialists & the World Association of Detectives. As West Coast natives & California locals, we are also proud supporters of the Surfrider Foundation, an environmental non-profit organization dedicated to protecting and preserving our oceans, waves, and beaches.
San Francisco Bay Area
|
Silicon Valley
|
Los Angeles
|
Orange County
|
Inland Empire
|
San Diego
|
Southern California
| Beyond
Bear Witness Private Investigation Firm * Private Investigators * STATE OF CALIFORNIA * Private Detectives * Bear Witness Private Detective Agency
Bear Witness is a US Military veteran-owned California State licensed private investigation firm - PI LIC# 18755 |
Sitemap
---




Process Server in California



Service of Legal Process
In basic terms, serving a person or business with legal process simply means you are officially notifying them about a pending legal action. However, if the legal documents do not get delivered / served on the appropriate party, the wheels of justice seemingly grind to a halt. The documents must get served in order for you to have your day in court.

Whether you are a law firm, a business, or a private party involved in litigation, Bear Witness process servers can help you get those legal documents served in a professional, prompt, and timely manner throughout the Golden State of California, nationwide, and beyond.

We love difficult cases.
State Licensed Private Investigators
Registered Process Servers
Evasive / Difficult Process Service Specialists
Stakeouts / Surveillance Available
Videotaped / Documented Service Available
Flexible Scheduling Around Your Needs
Male / Female Process Servers Available
Rush Requests Available
Locate Investigations Available
Proof of Service Forms Accurately Completed
Local, National, & International Service Available

Got papers? We get them served.
- Subpoena
- Summons
- Complaint
- Order to Show Cause
- Deposition Subpoena
- Order to Appear for Examination
- Restraining Orders / TRO's
- Small Claims Lawsuit
- Eviction Notice
- Etc, etc, etc.

We serve California, nationwide, & beyond.
Los Angeles County CA Process Server
Orange County CA Process Server
Riverside County CA Process Server
San Bernardino County CA Process Server
San Diego County CA Process Server
San Francisco Bay Area CA Process Server
Silicon Valley & San Jose CA Process Server
Sacramento & Northern CA Process Server
U.S. & International Process Service also Available



To get your legal documents served, contact our office today.
1-877-PROOF-24/7 * 1-877-776-6324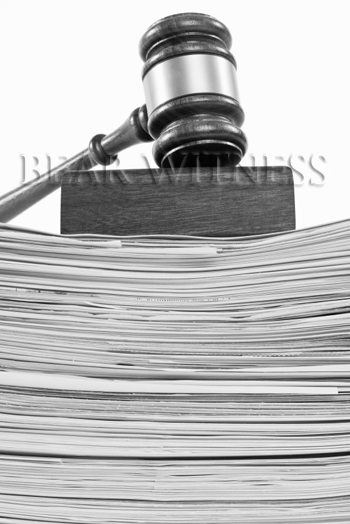 Copyright © Bear Witness 1996. All Rights Reserved.